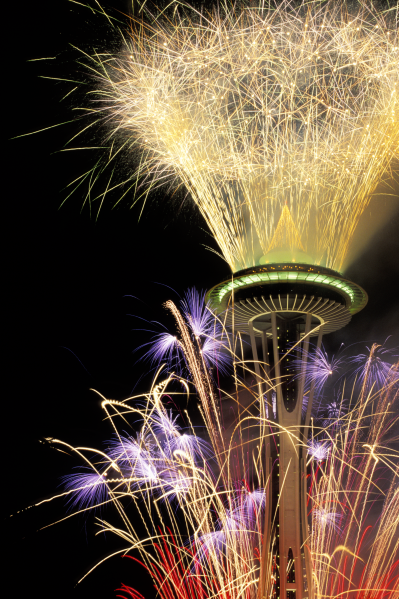 It's funny how priorities change and how your social life changes as you get older and have kids. Five years ago, New Year's Eve was my favorite holiday. The clubbing, the partying, the drinking, the countdown to randomly kissing some stranger. Aah yes, that was the best.
Fast forward five years and I am with my daughter at my mom's house watching a marathon of America's Funniest Videos. Pathetic? Maybe. But it doesn't really bother me so much. I have to admit, last year was kind of tough. I just really wanted to go out and be with the holiday obsessed, but this year I am having fun chasing my daughter around the house trying to put a shirt on her as she screams, "But I like being naked, MOM!" (She has a tendency to spit the word "Mom" out like it is an insult.)
So, Happy New Year's to you and yours. However you chose to spend it!
P.S. My daughter and I set a trap of poppers on the front door so that when her Uncle and Auntie come home they will be dancin'.