Well hello! My it has been a while. I have been super busy lately at work and in my home life, which leaves no time to read my favorite blogs, let alone write my own posts! I can't wait to get reaquainted with you guys!
Like I said, my house is an absolute mess right now, borderline unlivable. But we have some new furniture and the rooms that are "done" are looking great! I will share some pictures of my home with you shortly!
To start off this week, I have another lovely drawing done by my daughter. She is in a Pre-K class right now and they have journals that they write in about once a week. The kids draw the pictures and the teachers write what the kids are narrating to them about the the picture. This was Bella's entry from last Thursday: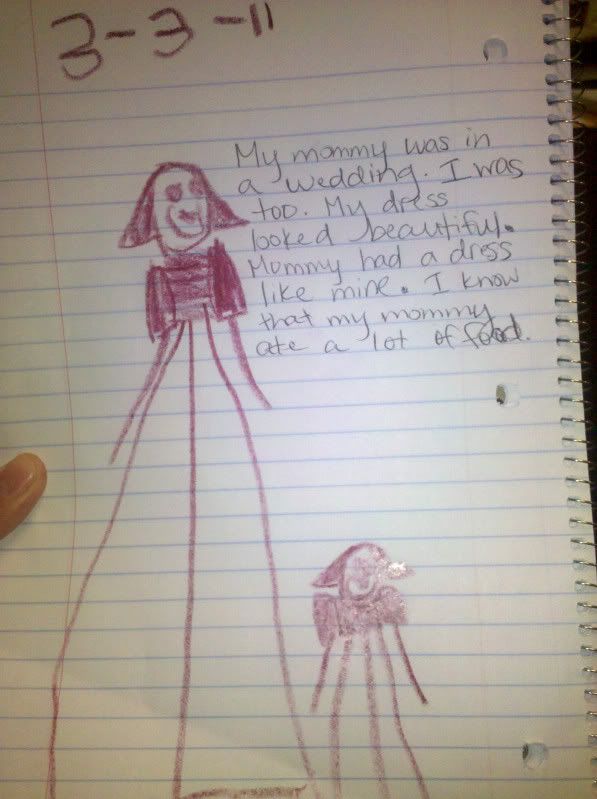 I would like to clarify that my dress was so tight that I barely ate that night. Also, my daughter wasn't at the same table I was during dinner. Any other night, her statement would probably be true. Ah, gotta love kids!

One more MAJOR thing to share... I am going to
The Beaches Resort in Turks and Caicos
in October! Time to go on that Turks and Caicos diet! Be prepared for diet and exercise posts to start up again!